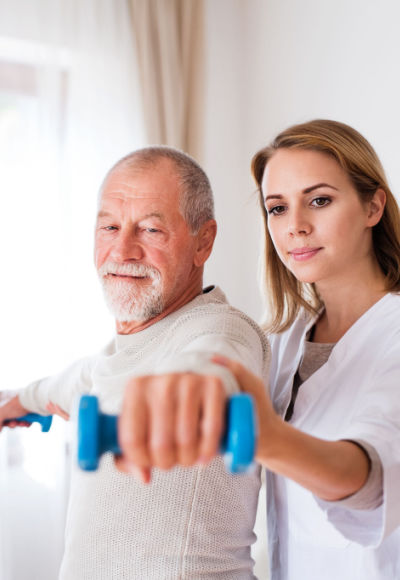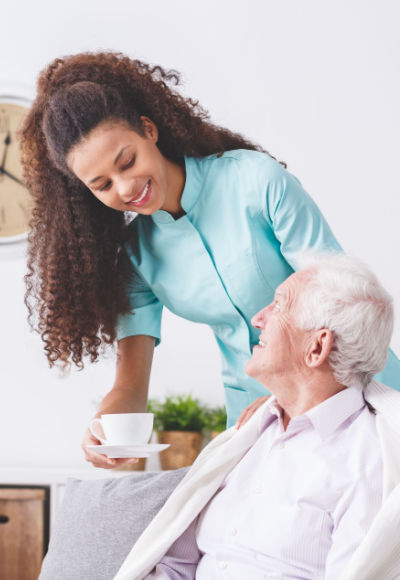 Medicare Certified Home Health Agency
---
Trust USA Home Health is a Medicare Certified home health agency that provides health and personal care in a person's home. Our services are used most by persons with disabilities and/or chronic illnesses and persons who are returning home from inpatient hospital stays. Home health makes it possible for patients to leave the hospital so they can recover in the comfort of their own home rather than spend their recovery in a nursing home.
Each provider documents using Axxess Electronic Home Health, this allows the caregiver to provide up to date information regarding a patient.
We also provide documented notes and vitals to each patients PCP, to ensure the continuity of care.
Why Choose Us?
---
Established provider, Trust USA Home Health has been in the business of caring for the community for 9 years
Clinical experts, as demonstrated by our positive outcomes specifically as it applies to patients with chronic diseases such as Congestive Heart Failure
(CHF) and Chronic Obstructive Pulmonary Disease (COPD) as our Re-admissions are significantly below the National averages (quarterly specific data is available in each office)
Privately owned, Physician Led, Quality Driven, Proven Results
Easy and customized referral process (Quick Fax w/F2F included on one sheet) 24 hours On Call – Covered by physician and nurse
Specialty Programs: CHF & COPD Programs, Behavioral Health, Cognitive Function, Diabetes Management, Medication Management, Home Safety, Fall Risk & Gait and Balance Assessment & Physical Strengthening, Wound Care and Infusion Therapy
Staff willingness to meet patient/family anytime – before, during and after care
Passion, love, and clinical excellence in delivery of care
Joint Commission Accredited
---
According to a recent comparative analysis of the CMS Home Health Compare data set, Joint Commission accredited home health providers perform statistically better on nearly 70% of the CMS 5-Star Quality Ratings measures making these agencies the 'partner of choice' for physicians, hospitals, health systems, ACOs and payers.
We are a JCAHO accredited organization that has been providing care in the Broward community.
Why Choose Us
---
Trust USA Home health is the leading provider of home health in South Florida. An established provider with over 10 years of experience caring for patients in our local South Florida community.
Better Outcomes

Home Health can offer considerably better outcomes for your loved ones.

Fewer Unplanned ER

With home healthcare, unplanned ER visits are minimized.

Timely Start of Care

Trust USA is a phone call away to setting up your home healthcare plan.
---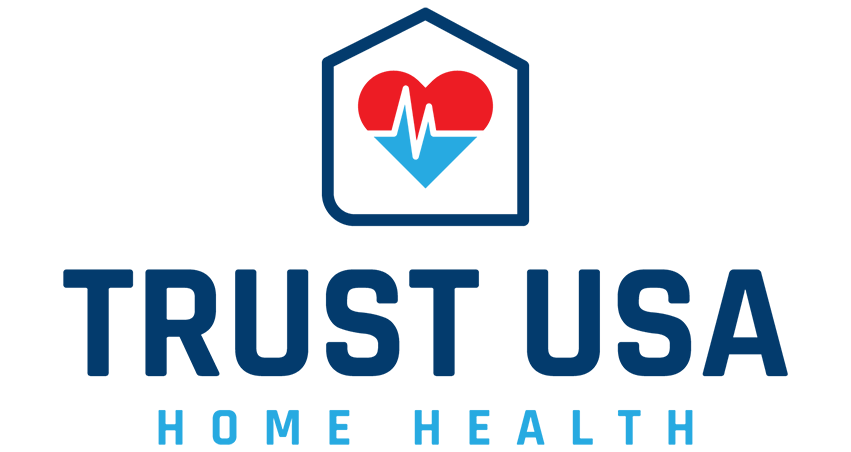 Fewer Readmissions

With continued care at home, readmissions are greatly reduced.

Symptom Management

Symptom management is one of our top priorities.

Form Strong Bonds

Healthcare professionals spend hours/weeks with their patients.
Our Agency Accepts The Following Insurance Companies:
Medicare, Blue Cross Blue Shield, Coventry, Cigna, Aetna, United Healthcare, Optimum Healthcare, Freedom Health, Orchid Medical (Workers Comp), One Call (Workers Comp), ALL Long Term Care Plans
Frequently Asked Questions
---
Being in business 10+ years has given us the experience to know what you might be wondering about. Below is a detailed list of our most frequently asked questions with detailed answers.
On the first visit, a nurse or therapist will conduct an initial assessment. At Trust USA, this thorough interview and professional assessment is part of our coordinated approach to managing your overall health status. Our assessment focuses on identifying areas where you may benefit from education in self-care management and partners with your doctor to promote disease prevention, in addition, to providing hands-on intervention – which includes the family or caregivers.
This team approach helps to make the transition from a hospital or nursing facility to your home much easier, and actively engages you and your caregivers in your health care.
News & Articles
---
Here at Trust USA Home Health, we want to make sure our patients have access to the most useful and educational articles discussing a wide range of topics that might interest them.
---
Stay Up To Date
---
Trust USA Home Health wants to have detailed articles available for our patients that discuss a wide range of topics such as Diabetes, Healthy Diets, Medication Safety, Immunization Information and more. Please check out this section of our website for helpful information.
See All Articles